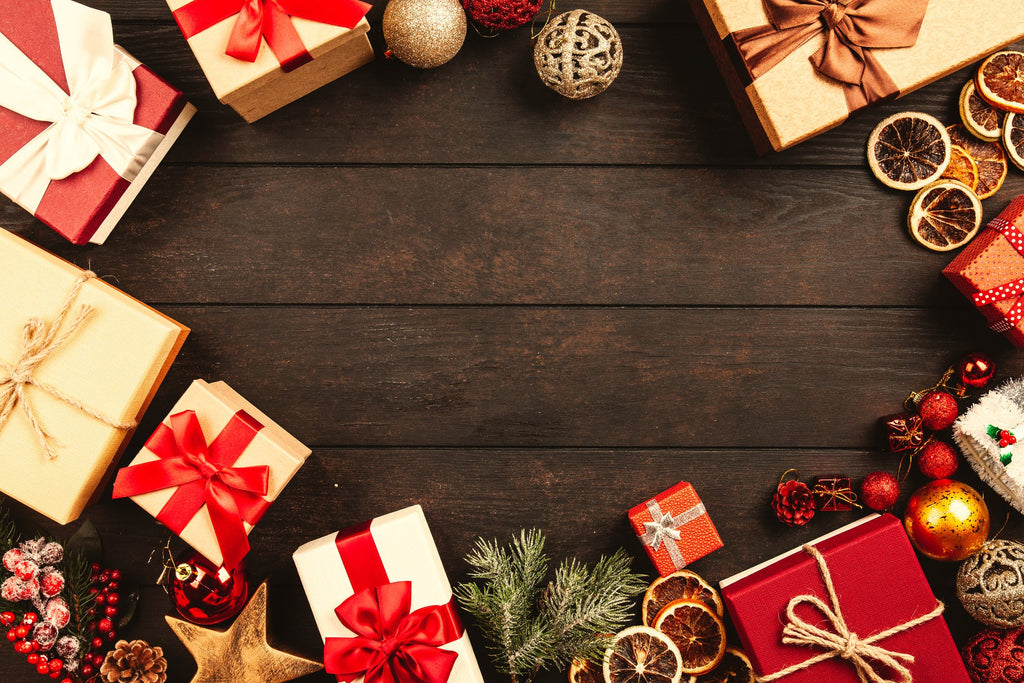 Best Vape Gifts For Him (And Her) In 2021 | 4 Ideas They'll Love!
Do you have a special vaper in your life? We know it can be daunting finding the right vape gift for them. Thankfully, we've made this list of the top-rated and most popular vape gift ideas that we guarantee they'll love! We picked these options based on the positive feed back and sale-volume in our stores at Vape Barn. Read on to find the best gift options for your special person! 
1. Disposable Vapes
It's no surprise that disposables rank at the top of our list for the best gift for vapers. This is because they're affordable, immensely popular in the vaping industry AND there is no maintenance involved! If you're not sure what a disposable vape is, they're basically temporary vape sticks that last a few days to a week. Once the flavour runs dry, you just throw it away. It makes for an incredibly easy gift since there are no extra parts required. You can buy it as is and you're done!
Make sure to browse our Disposable Vapes category HERE and pick a brand and flavour. If you're unsure, here are the top selling disposable brands right now;
Nic-It XL Disposable Vape
These specific brands are currently the top-selling brands in our store, and across the industry. They have a large selection of highly delicious flavours to choose from. If you're still having trouble deciding which specific flavour to get them, here are our staff picks from each of the above brands;
($13.99 CAD)
Steam Engine Vape Monster Strawberry-Banana 
($19.99 CAD)
($14.99 CAD)
2. Nic Salt Juice AND Device BUNDLE
Here is another great gift idea! If your special someone typically vapes nicotine salt e-liquid, you can get them a bottle of juice and a small salt nic device (if they don't already have one). You can browse our vast collection of nic salt juice HERE. But if you're not sure what flavours to get, here are FIVE of the top-selling, best nic salt juices in our store (from some of the most popular names and brands in the industry);
1- Lemon Killaz Citrus Rage ($18.99 CAD)
2- Illusions Prophet  ($18.99 CAD)
3. Twelve Monkeys Jungle Secrets  ($18.99 CAD)
4. All Day Vapor Meloha  ($18.99 CAD)
5- Lemon Drop Blue Raspberry ($18.99 CAD)
***If you're not sure what level of nicotine they vape, 10MG-24MG is a safe bet***
Once you figure out which flavour you want, you can move on to the nic salt device! We'll make this easy for you and just recommend the best nic salt device;
The UWELL Caliburn G Open Pod Kit Device 
($39.99 CAD)
This option comes with absolutely everything you need to start vaping. We know they'll love this gift because of all the positive feed-back we hear from our customers. The Caliburn G is also our staff pick considering most of our staff own one of their own! This high-quality and well-reviewed vape coupled with a delicious bottle of juice makes a great gift for any vaper! 
3. STLTH Starter Kit + Pack Of Pods 
The STLTH Closed Pod Kit Device is one of the most popular devices in Canada. If you're from the States, this is definitely a unique vape gift idea that your special someone will absolutely love considering it doesn't exist in America! It has been hailed as the "Canadian JUUL" and works exactly the same way. You buy the singular device and a pack of delicious pre-filled pods to go with it. Get the device on its own HERE. When you're done adding it to your cart, you can pick a pack of these top-selling flavoured STLTH pods down below;
1-STLTH Mango Pods ($14.99)
2-Ultimate 100 Blue Blood Pods (Blue-Razz Slushy) ($15.99)
3-STLTH Fuji Apple Pods By Pacha Mama ($15.99)
4-STLTH Iced Pekoe Tea Pods By Twist Tea ($15.99)
5-STLTH Z-Pods Cotton Fluff (Cotton Candy) ($15.99)
This is not only a great gift idea for someone who already owns a vape, but it is also an amazing way to get someone to quit smoking! STLTH has a very high success rate when it comes to helping people get off of cigarettes. If you have someone like that in your life, this can be such a fantastic gift and definitely one of the best vapes for quitting smoking!
*If you're unsure about what level of nicotine they vape, 35MG is a safe bet*
Last but not least, the Vape Barn Gift Card option! This is a great gift idea if you know you have a picky vaper on your hands who is very particular about what they like. It's also a good gift if you're still not sure exactly what they want. This gift card will give them the freedom to explore all the vaping products on our site which can help them find exactly what they're looking for! If you want to go with this option, click here and explore our different price tiers.
---