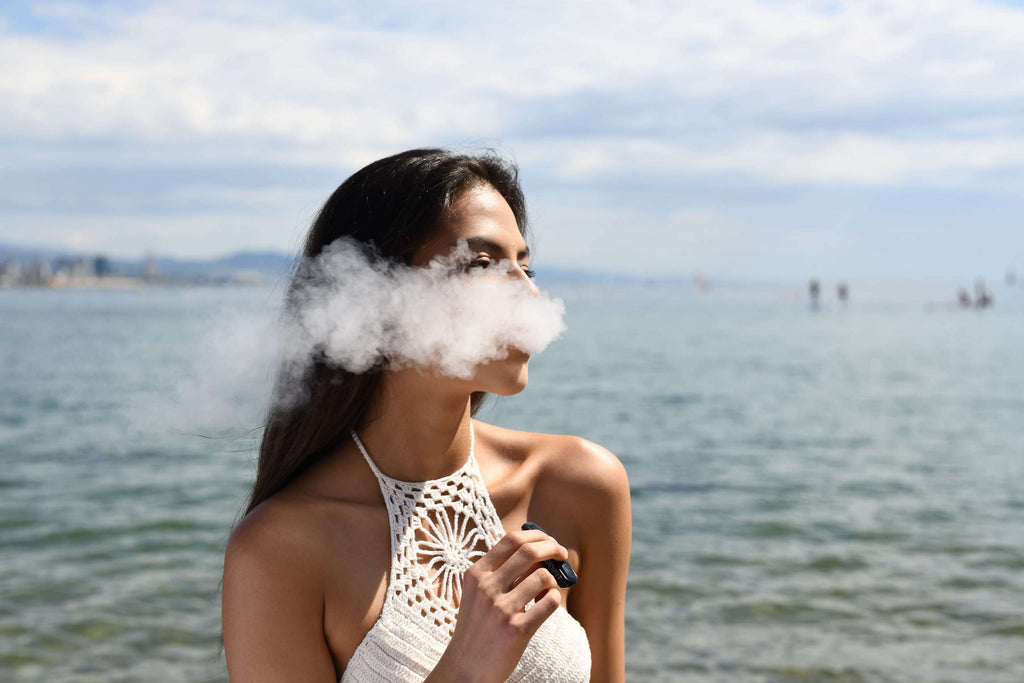 Best Disposable Vapes On The Market in 2021 | Vape Barn
The vaping industry has a tendency to move at lightning speeds. As the technology in this space is rapidly advancing, things change on a very regular basis. It can be hard to stay up to date with the latest trends and the best current options, and it is no different regarding the new wave of disposable vapes that has taken the market by storm.
As new disposable vape brands (and all sorts of other vapes) are getting released almost on a daily basis it seems, many people are left wondering what the best disposable vape pen is in the current market. So in a sea of ever-changing products, what is the best one for you? Keep reading.
Firstly, what is a disposable vape? 
Well, you can say that a disposable vape might be the closest thing to buying a pack of cigarettes. They are very temporary, as you use them for a short while, and when its short life-span is over, you just chuck them in the garbage and buy a new one as you would a pack of cigarettes.
Most vapes are meant to be re-used and kept for a longer period of time. They require a little bit of maintenance, as you must continuously change the coils (or switch out the pods, depending on which type of vape you're using) and must be charged on a regular basis. Disposables have no place in this category as they come pre-filled with juice, are intended to be only used once, and thrown away when it runs dry or when the battery dies.
Why choose a disposable vape?
Disposable vapes can be for someone who wants their vaping experience to be as simple as humanly possible. They can be incredibly convenient for someone who doesn't wish to charge their device, fill up the juice themselves, or keep up with any of the maintenance regarding coils and pods. For anyone who might just want a temporary vape for the weekend, a night out with friends, perhaps someone who just using it for a specific social event, etc. A very fleeting experience. In this regard, these disposable vapes are perfect. They are convenient and short-term. 
How long does a disposable vape pen typically last?
This can depend on a few factors. One being how heavy of a vape-user YOU are, the brand of disposable you're picking up, as well as the size of the disposable. When disposable vapes first came out, a lot of them were fairly small (around the same size as a Juul) packing around 1.2 ml of juice each. From personal experience, as well as gathering a lot of feedback from asking many of our customers at Vape Barn, we gathered enough information to determine that most of these smaller-sized disposable vapes were lasting people around a day or so. For some, even less than that. 
This habit of buying disposable vapes consistently can be quite financially draining after a while as they aren't the cheapest vape to be regularly using. There isn't much bang for your buck here as most of them tend to be around 10-12 dollars each (Canadian).
A lot of companies saw this as an opportunity to save people some money by releasing the same disposables their customers have grown to love, but with a higher juice capacity in a slightly bigger size. Almost triple the amount of juice, to be exact. Now these are the types of disposable vapes we will be recommending to you, as we sell them in our vape shops and use them regularly ourselves. They last almost three times as long, for just a few dollars more. Lets get on to some of the brands we sell (or have sold) and which ones I recommend personally, as well as what our customers have to say.
So What Is The Best Disposable Vape (For YOU)
If you browse through our website, you'll see that we carry a few brands of disposables. Through trial and error, we have weeded out the low quality ones and have found a few brands that we stuck with based on a few different factors; namely quality, longevity, flavour, and price. Now we will discuss a few of them, and determine the best one for you depending on what you're looking for in a vape.
The main brands we sell (or have sold);
Allo Ultra 800 Disposable Vape
The Allo brand is undoubtably one of the most popular items in our entire store (both stores to be exact) and for good reason. They come packing a whopping 3.8 ml of juice per each vape, being one of the longest lasting vapes we've come across promising at least 800 puffs before the device dies (but we have noticed most people get a little bit more out of them). They are being sold for around 15 dollars Canadian and they tend to last people three days or longer. 
The thing I like personally about Allo, and what sets them apart (according to our customers) is the fact that a lot of their flavours do not fall in the same cookie-cutter, copy-and-paste structure as so many before them. Their flavours are uniquely different and refreshing when compared to the other brands that tend to have very similar, generic flavours (albeit still delicious). 
Some of the flavours Allo sports are;
Orange Mango Guava
Grape Ice
Lychee Ice
Apple Peach
Pomegranate Ice
Red Line (energy drink)
Now, one of the determining factors regarding whether you should go with Allo or not falls under the category of flavour strength. Some people aren't fans of overwhelming flavour or intense sweetness. For these people, I highly recommend Allo as they fall just shy of perfect across the board for everything else with the exception of their flavours being slightly more subtle than a lot of its competition out there. This can be as huge plus for someone who is looking for a disposable vape that isn't overly saturated with flavour. For many, this is a determining factor. Try one today!
Ahh, the Ghosts. What can I say... I might be a little biased but this is definitely my absolute favourite disposable vape for reasons I'll explain in a minute. Like the Allo, they come in at 3.2 ml of juice, just a little less, but they make up for it with their unbelievable flavour quality. They are just a dollar cheaper than the Allos, standing at 13.99 per unit but tend to last around the same amount of puffs (800).
It is worth noting that the Allo vapes might last just a tad bit longer, but again... the quality and strength of the Ghost flavours make up for this small shortcoming. Their flavours are incredibly rich and extremely accurate to their profiles. For someone who enjoys overwhelming flavour, (which are many) it's easy to see why the Ghosts are currently the most popular disposable vapes that we sell and my personal favourite. 
Some of the delicious flavours you can find under the Ghost brand are;
Kiwi strawberry Ice
Pineapple coconut
Peach ice
Strawberry Banana
Banana ice
The Ghost disposable vapes are one of my highest recommendation as their quality (just like the Allos) are phenomenal. They never spit juice back into your mouth and are typically very consistent in flavour and battery life, unlike some of the other disposable vapes that we've sold that tend to sometimes die before their intended expiration date. 10/10 across the board for Ghosts. Buy it here!
The Vape Monster disposable brand is hands down one of the best disposable vape to emerge in this market! Incredibly innovative, it's the only disposable you can actually re-charge (if you want it to last EXTRA long). They come with quite a large juice capacity (around 6mL) with 1500 glorious puffs, each one delivering outstanding flavour that is absolutely out of this world! They have a multitude of delicious flavours to choose from and they are currently in highest demand next to its younger brother, the Ghost XL Disposable. If you're a fan of disposable vapes but you have yet to try the Vape Monster, what are you waiting for! Place your order HERE.
Puff Bar Brand
Last but not least (well kind of), the Puff bar. Puff bars might be one of the most well-known names in the disposable world. Just like the Ghosts, they are incredibly flavourful but the main difference is their juice capacity being higher than both the Allo and the Ghost brand. Their current disposables promise 1600 puffs with 6.5 ml capacity which is ridiculously high. Now, one thing I will say about the Puff bars is that we used to sell them once upon a time. They were good, but at the time...they were a little inconsistent with quality. There would be some spit back, they would die sooner than intended, and some other issues that we heard our customers complain about. 
Unfortunately, we have not yet tried the newest Puff Bar XXL (the biggest one just discussed) as we were selling the smaller versions. We will bring them into our store soon enough and get real feed back from our customers, but for someone who wants the absolute most out of their disposables...I'd recommend trying out the Puff Bars XXL. 
Conclusion
At the end of the day, there are an array of high-quality disposable vapes out there  for you to choose from. Determining what the best one for you is personally will require a lot of testing. What brand you like and which flavours you will enjoy can be very subjective. The few we have listed here are definitely some of the highest quality ones out there, and I urge you to definitely give them a shot for yourself so you can know which types you prefer. 
So what is the best disposable vape out there? Tough to say. In my opinion, it's the Ghost XL's or the Vape Monster disposables currently. We will write a new blog post every few months to keep it updated. 
---